We are a Team with Experience!
Just see for yourself! A picture is worth a 1000 words!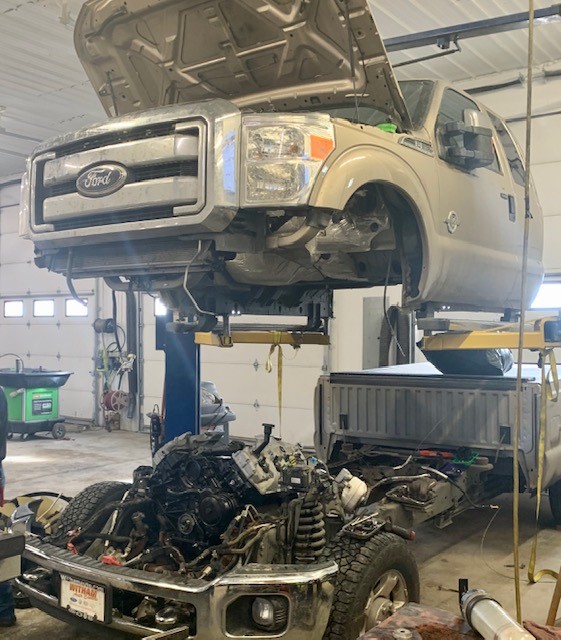 Clearly, the old days may have been better, but definitely not easier. Either way, replacing an engine requires the right tools AND  the RIGHT TECH!
ASK us about: OEM replacements, rebuilds and our favorite option... JASPER Engines & Transmissions - offering a 3 year / 100,000 mile WARRANTY!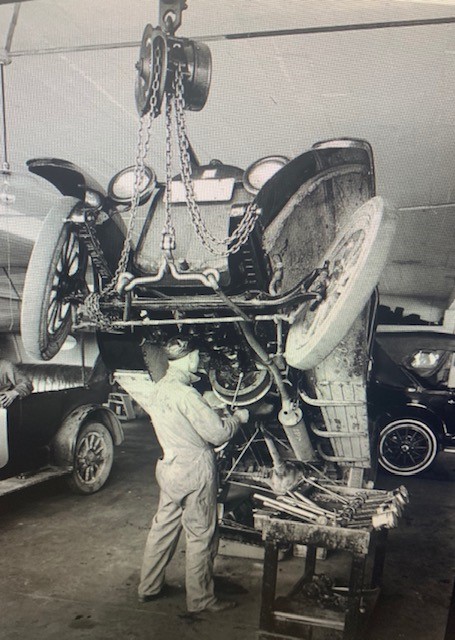 BECAUSE OF OUR VALUES. We choose honesty, integrity and dependability. It is our goal to provide services that are nothing short of excellent.  Our reputation and willingness to give our clients honest answers and solutions to their automotive concerns are our utmost focus. 
Now days there's a whole lot more to auto repair than busted up knuckles and a wrench! With multiple computers on every one of today's vehicles, it is crucial to have the technology and know how that only a trained ASE-certified master technician has access too.  Diagnostics takes equipment,  time and testing to ensure parts aren't replaced only to find out they weren't right.                                                 THIS IS A CRITICAL STEP.